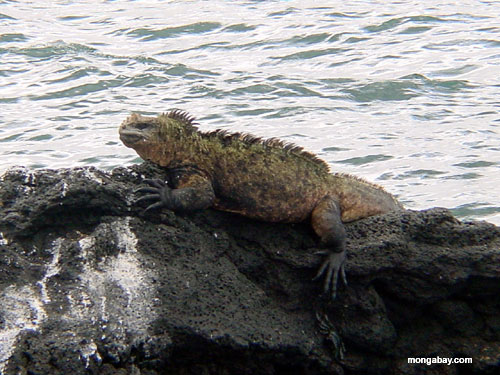 In class we have been working on final projects and in between we have been discussing reptiles!
There are four types of reptiles found in saltwater, but they aren't that common.
Marine Iguanas
are the only marine lizard and are only found on the Galapagos Islands. They dive into the cold seas to feast on algae and as a result have to spend a lot of time basking on rocks to warm back up. They expel salt through their nostrils via salty snot rockets.
Sea Snakes
are found in the Indo-Pacific and are venomous, but not aggressive - meaning they can kill you, but aren't likely to attack you. They have really big lungs to hold their breath for a long time and special nose flaps to keep the water out.
Saltwater crocodiles
can be found in the Florida Keys, but are more common in Australia. These menacing reptiles are especially scary because they are found on beaches where people want to swim.
The most common and well known saltwater reptile are sea turtles. There are seven species of sea turtle and they are all endangered. Sea turtles differ from land turtles because they have flippers instead of clawed toes and they cannot go into their shells to hide. Also sea turtles rarely come on land - males never do - and females do only to lay eggs.